About our school
The Santa Cruz Language Institute strives to teach languages for communication, and give language students access to the communities of the world.
Our language school goal is to bring an excellent learning environment to our community, as well as to help each and every person in Santa Cruz develop their language speaking potential and become a citizen of the world. We have the experience required to help people from all walks of life learn the languages they need and love.
In our classes we create a casual and fun environment that fits the Santa Cruz lifestyle. Working in small groups, we cover both speaking proficiency and grammar with equal emphasis.
The Santa Cruz Language Institute is committed to help children, students, professionals, companies and organizations to bridge linguistic gaps, build and expand their network, and integrate in the communities they work.
The Santa Cruz Language Institute has a special interest in helping children develop their natural ability to learn languages, and become multicultural while having fun.
About us
Ariel Pérez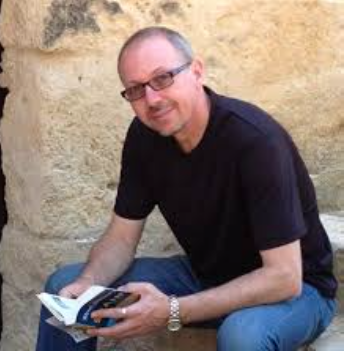 Ariel is a Lecturer of Spanish at UCSC, and has taught at Stanford University and the Defense Language Institute. He is also a certified Oral Proficiency Interview tester for ACTFL and DLI. His experience ranges from curriculum development, test development, and computer assisted teaching, to teaching adults and young adults in the classroom. He holds a Masters in Teaching Foreign Languages from the Monterey Institute of International Studies (MIIS.) He likes to play chess, watch fútbol, go rowing at the gym; and when he grows up he wants to be an artist.
Michelle Barbosa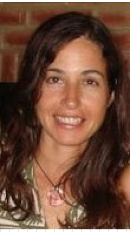 Michelle is a Spanish language consultant and teacher with vast experience teaching Spanish to children and adults. She has been teaching Spanish as a second language for 17 years. In Córdoba, Argentina, she founded A.P.I.E., a Spanish teacher's cooperative association for international students. In  San Diego, California, she taught at the Berlitz Institute and also collaborated with Julia Burnier's Sing 'n Speak Spanish® program. Throughout the years she has tailored her lessons to fit the needs of her clients, which has helped her develop many teaching strategies and teaching materials. She has a B.A. in Profesorado de Español from Universidad Nacional de Córdoba, Argentina, and an A.A. in Fine Arts and Graphic Design from SDCC, US. She is also fluent in English, Portuguese,  French and some Italian. She loves traveling and discovering new cultures.
 Juan Andrés Le Vraux
Juan is an online Spanish and English teacher. He has been teaching online Spanish classes for the past  5 years and  really enjoys sharing his native language with people from all over the world. His qualified teaching experience includes  also private, high school and college lessons of different subjects and fields. He has a Bachelor's Degree in Philosophy and Theology from Pontificia Universidad Católica de Chile and he is currently studying Economics at Universidad Nacional de Córdoba.  Besides Spanish and English, he also speaks German and some Portuguese. He likes learning languages, reading, meeting with friends and playing guitar.
Carolina Gudino
Carolina  attended Universidad Nacional de Córdoba,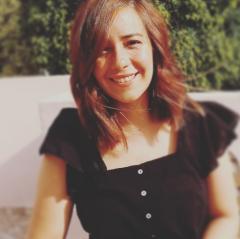 where she obtained a Bachelor's Degree in Spanish as a Second Language. She has been teaching Spanish for over 7 years and her teaching experience includes group, individual and online lessons. She worked for Coined, an international language and exchange organization, where she taught Spanish to people from different countries. She has been teaching online for over 5 years and she also gives lessons of Spanish for specific purposes, mainly Medical Spanish. She really enjoys her profession, as she feels that she is able to open a window to other cultures and life styles through her students in every class. Her hobby is singing and she loves drinking coffee and "mate".