About our school                                       
The Santa Cruz Language Institute strives to teach languages for communication, and give language students access to the communities of the world.
Our language school goal is to bring an excellent learning environment to our community, as well as to help each and every person in Santa Cruz develop their language speaking potential and become a citizen of the world. We have the experience required to help people from all walks of life learn the languages they need and love.
In our classes, we create a casual and fun environment that fits the Santa Cruz lifestyle. Working in small groups, we cover both speaking proficiency and grammar with equal emphasis.
The Santa Cruz Language Institute is committed to help students, professionals, companies and organizations to bridge linguistic gaps, build and expand their network, and integrate in the communities they work.
The Santa Cruz Language Institute has a special interest in helping students develop their natural ability to learn languages, and become multicultural while being engaged.
About us
Ariel Pérez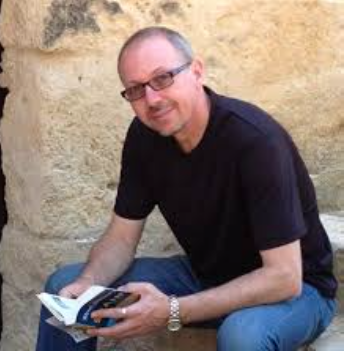 Ariel is a Lecturer of Spanish at UCSC, and has taught at Stanford University and the Defense Language Institute. He is also a certified Oral Proficiency Interview tester for ACTFL and DLI. His experience ranges from curriculum development, test development, and computer-assisted teaching, to teaching adults and young adults in the classroom. He holds a Masters in Teaching Foreign Languages from the Monterey Institute of International Studies (MIIS.) He likes to play chess, watch fútbol, go rowing at the gym; and when he grows up he wants to be an artist.
Michelle Barbosa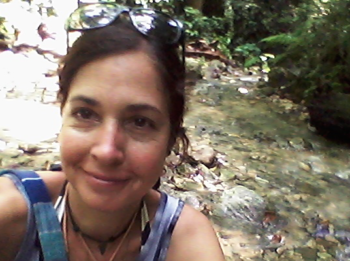 Michelle is a Spanish language consultant and teacher with vast experience teaching Spanish to children and adults. She has been teaching Spanish as a second language for 20 years. In Córdoba, Argentina, she founded A.P.I.E., a Spanish teacher's cooperative association for international students. In  San Diego, California, she taught at the Berlitz Institute and also collaborated with Julia Burnier's Sing 'n Speak Spanish® program. She has a B.A. in Profesorado de Español from Universidad Nacional de Córdoba, Argentina, and an A.A. in Fine Arts and Graphic Design from SDCC, US. She is also fluent in English, Portuguese,  French and some Italian. She loves traveling and discovering new cultures.  She enjoys singing,  playing guitar and quena and also practices competitive chess.
Natalie G.

Natalie is an English teacher who was raised in Santa Cruz. She specializes in teaching English as a second language. She has a
Bachelor of Arts in Spanish and Classical Civilizations from Beloit College
. She has been studying languages throughout her life and truly enjoys the process of starting a new language. She has studied
Spanish, French, Latin, Ancient Greek, and Chinese
as a part of her continuing interest in language. For the past year, she has been working in Spain as an Auxiliar de Conversación for 6th graders in Madrid. During her B.A., she lived in Murcia, Spain for one year while she attended the
Universidad de Murcia
. She likes to focus on her students goals and work towards finding better ways for them to understand the English language. She is an avid knitter, reader, and language learner, who is also trying to learn how to kick box.
Nadia R.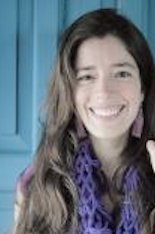 Nadia is a licentiate in Psycho-pedagogy from Universidad del Salvador, Bs As, Argentina. She became a teacher in 2005, also with experience in non-formal education since 2001. She taught in schools, high schools, colleges, institutes and also imparted private English and Spanish as a second language (in Argentina, Costa Rica, and Mexico). Her degree allows her to identify, among other things, learning styles so she can adapt her classes to each student´s needs. She has studied English from an early age. In 2001, she obtained the New Oxford Institute E.L.T. Lower Certificate in La Plata, Buenos Aires. She has been traveling across Latin America for the last 7 years sharing educational activities and music. She plays different musical instruments and sings Latino American folk and rock. During the last 3 years, she has been taking writing workshops in Argentina and Mexico as well as writing and telling stories for kids and adults.
Marie G.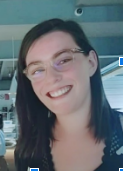 Marie is a French teacher, she was born in Champagne, France. She loves teaching her mother tongue while immersing students in French culture and customs. She studied Applied foreign languages with a major in Business at the Sorbonne University in Paris, later she achieved a Master's degree in English and Spanish at Rouen University in Normandie, France. Teaching is her way of sharing her knowledge and make her country and culture known. She's very patient and knows how to adapt to every level and student. She likes to focus on culture and on the students'  motivations and hobbies as well. She loves to travel and she's very keen on languages.
Natalie W.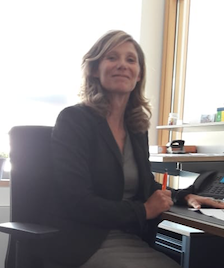 Natalie is a German teacher. She is a qualified financial advisor and administrator, specialized in medical business financing.  In 2005, parallel to  her work, she started tutoring and teaching German to  immigrant families which arrived to her country through different organizations. Teaching her language and culture has always been her  passion. She's also fluent in  Spanish and English.  She loves to  travel and is very fond of socio-cultural matters around the world. In her free time she practices a lot of outdoor activities and yoga.
Erika P.

Erika is a Spanish Teacher as Foreign Language from Argentina. She graduated from the National University of Cordoba in 2016. She has also studied Sociology at McDaniel College, MD. and has graduated from FLACSO Postgraduate Summer School 2020 in Language & Human Rights and Migration. She has been teaching Spanish as a foreign language for 5 years by now. She started being a volunteer teacher and co organizer at the 'Spanish for migrants and refugees' project in Cordoba, Argentina which lasted 3 years. After that, she worked in the private sector teaching Spanish in different programs: academic, traveling, business, among others. Finally, she worked as the Spanish House Director at McDaniel College, MD. during 2018-2019. She has travelled a lot, exploring Latin America. She loves traveling, meeting people from around the world, trying new recipes, listening to music and dance!  
Karen K.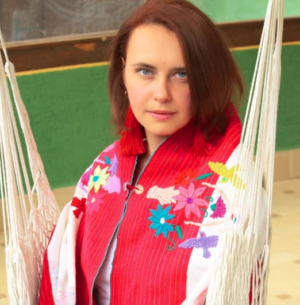 Karen is our Portuguese teacher. She is from Brazil and has a BA in Geology from the UFGRS, Universidade Federal do Río Grande do Sul. As part of her curiosity about new cultures she has traveled for more than 3 years in Latin America. During her trip she volunteered  in different countries teaching Portuguese. She has taken courses of translation from Portuguese to Spanish/English. Recently she has also become a certified Yoga teacher at Ananda Healing Center which is her current main job, parallel to her online Portuguese teaching.